iKON has finally performed in America for the first time! First stop is SXSW Festival in Texas.
Source: SXSW
It's official, iKON is not just gaining fangirls but American fanboys also showed up at the SXSW Festival to support iKON for their debut in America.
Source: Andrew Hyde
American iKONICS waited for almost 12 hours just to see iKON perform at SXSW Festival at Austin, Texas.
iKON started performing around 1:00 AM but the crowd didn't even get tired as they waited more than 12 hours outside the venue just to see iKON perform.
iKON performed more than 8 songs: Killing Me, Rhythm Ta, Sinosijak, Love Scenario, My Type, Bling Bling, B-day, and Freedom.
After performing 8 songs, iKON then gave an encore as the crowd started screaming iKON and encore. iKON performed Love Scenario and Bling Bling for the encore.
Andrew Hyde, one of the attendees of the event, took photos and expressed his appreciation of iKON. He even revealed that some girls fainted while watching iKON's live performance.
Kpop is a thing… IKON is a big group.

Several girls fainted on my during this performance. Fandom. #sxsw #ikon pic.twitter.com/hC5Q7FjG49

— andrew hyde (@unicorn) March 14, 2019
As expected, iKON gave their highest energy all throughout their live performance. And American iKONICS finally witnessed iKON's iconic fan service which is highly talked-about whenever iKON perform live.
iKON borrowed some phones of the fans and took videos of themselves as they performed on the stage.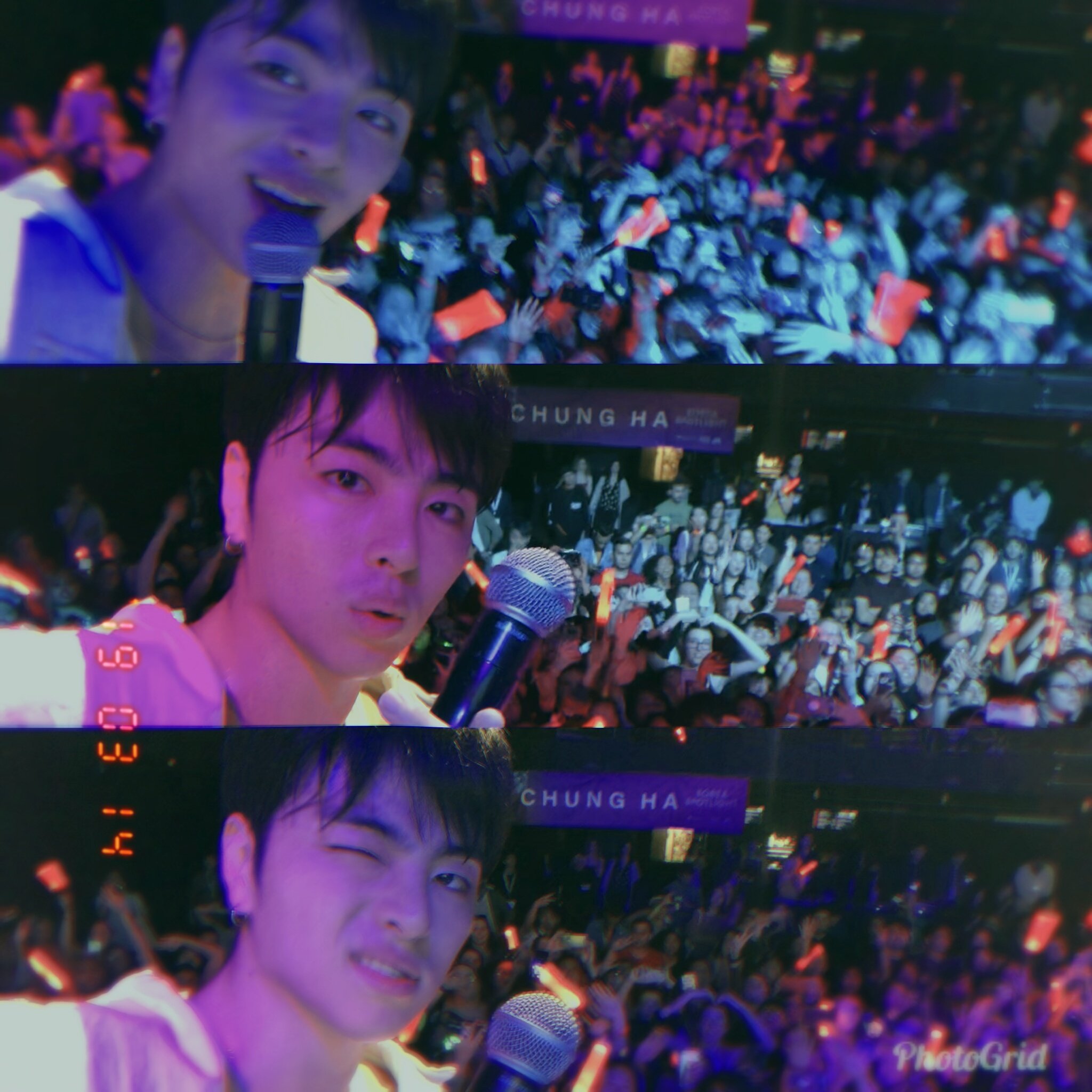 iKONICS from Texas also prepared something special for iKON. They prepared a scrapbook filled with motivational and inspiring messages from iKONICS.
iKON Bobby proudly raised his hand holding the scrapbook to let everyone know that iKON received their welcoming gift for them.
iKONmunity in America also prepared an adorable advertisement for iKON's first ever performance in America:
Watch iKON's performance below at the SXSW Festival 2019 at Austin, Texas.
Watch iKON's full performance with the encore on this Twitter livestream below:
Watch on #Periscope https://t.co/C4zfMSldp1

— hanbin 한빈 비아이❣️iKON 아이콘 (@beibeibin) March 14, 2019