Bigbang remains to be China's #1 favorite K-pop group despite being in hiatus while BTS and iKON's popularity, follows.
Despite their hiatus, Bigbang continues to dominate K-pop in China.
Tencent Entertainment revealed China's Top 10 Overseas Album Sales Ranking for 2018.
Bigbang's Flower Road shows to be the highest earning K-pop song in 2018.
Bigbang's Flower Road is also the top 2 highest earning overseas album in China with more than a total sales of ¥ 7,500,000. BTS's Love Yourself: Answer and Love Yourself: Tear ranked at #3 and #4, respectively.
Bigbang's Flower Road achieved 1 million sales in China just three days after release despite having no promotions, no official music video, and hiatus.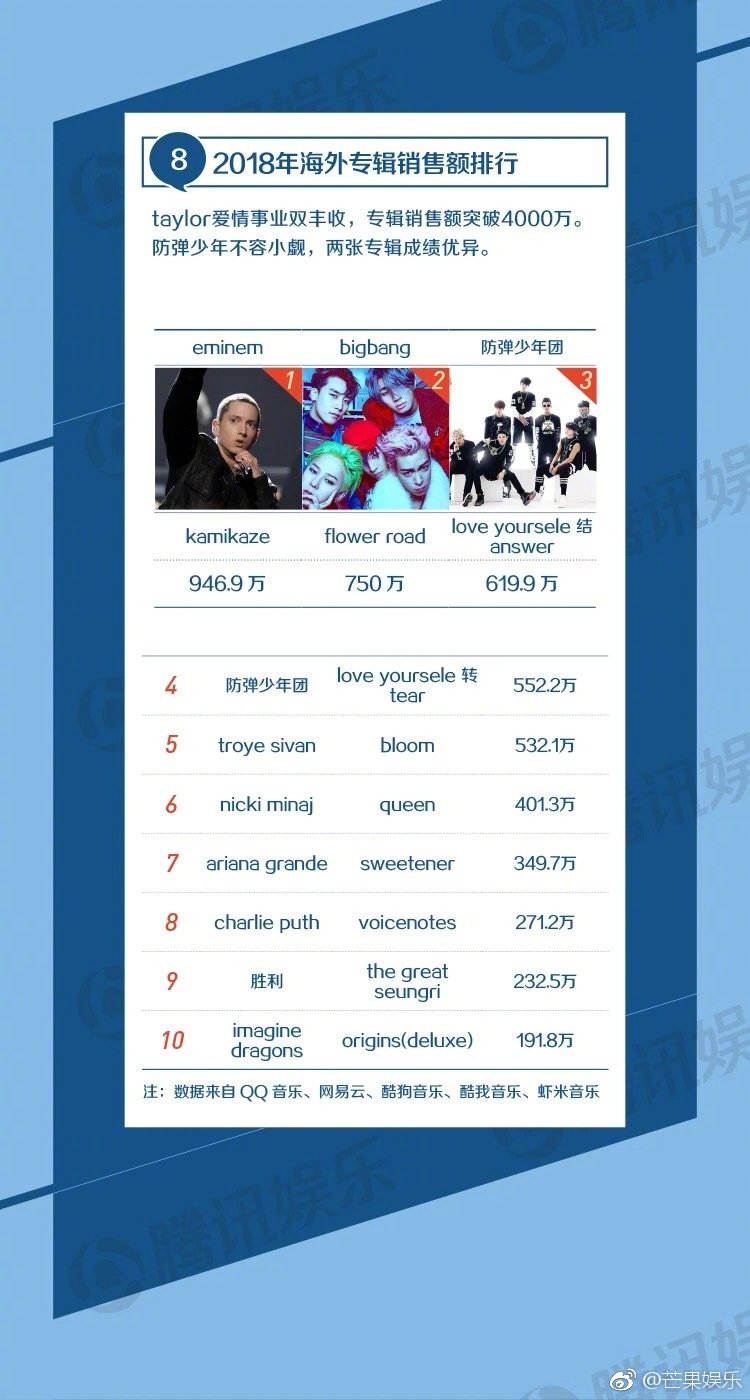 Seungri's solo promotion, The Great Seungri, also ranked at #9 which proved Bigbang members' individual power in China.
Aside from that, QQ Music revealed that Bigbang is still the most listened K-pop group in China, followed by another YG Entertainment group, iKON.
Bigbang and iKON are the highest cumulative play volume K-pop singers in China.
The data came from multiple charts and sources like QQ Music, Netease Cloud Music, KuGou, Koowoo Music, Xiami Music, and more.